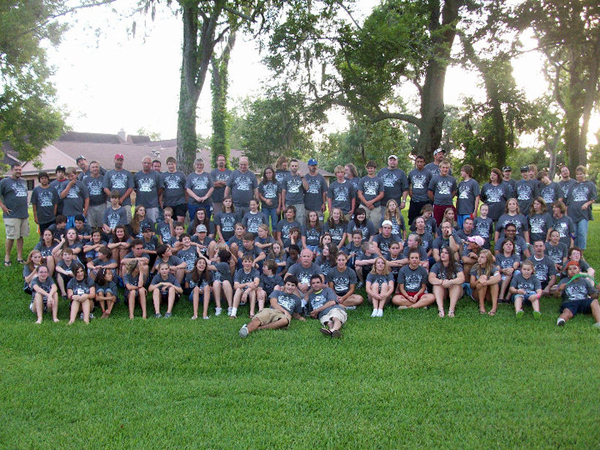 We had a great camp last week at St Timothy's Episcopal! Here are the stats:
90lbs of chicken, 35 loaves of bread, 33lbs of potatoes, 35 dozen eggs, 30 dozen doughnuts, 110lbs of candy, 238 bags of chips
Over 100 volunteers, 15 teams, 22 clients, 2 wheelchair ramps, 8 handrails, 2 painted houses, installed grab bars, replaced siding, finished well house, installed gutters, lots of yardwork
Tons of smiles, lots of laughter, plenty of new friends, amazing worship, the joy of serving God, and…
We sought the Kingdom of God and brought the Kingdom to earth!
Go to the Faith in Action Facebook page to see over 800 pics that we uploaded!!